Rubrik Alta 4.1 Announced. Maximum Microsoft!
-

3 mins
This post was previously hosted on a different site and then migrated here.
Manage your Microsoft stack on one platform. From on-premises AzureStack to Azure Cloud Native workloads.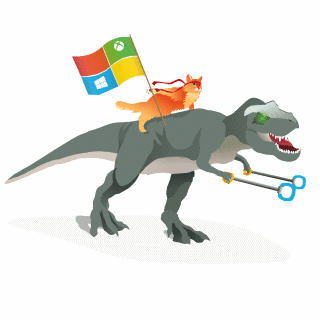 This afternoon we at Rubrik announced version 4.1 of our Cloud Data Management platform, following on from the 4.0 Alta release 3 months ago. For those of you that missed the 4.0 announcements there's a series of on-demand webinars available on the Rubrik website. I kept meaning to write a series of features on the main integrations, particularly around Nutanix AHV, but actual work got in the way unfortunately.
So what's new in the 4.1 release? Let's get the big ones out of the way first…
Expanded Microsoft ecosystem support to manage the complete stack end to end. New features include:
Azure CloudOn:
Want to take your vSphere or Hyper-V virtual machine then convert it on the fly and instantiate it into Azure, just like we can do with you VMware VMs in AWS? Well now you can. Boom.
Obviously there's some compelling use cases around test/dev, cloud migration, and DR into Azure with this functionality, but also there's a nice story about decoupling VMs and applications from the infrastructure they run on. That's my favourite bit.
How does this work, you say?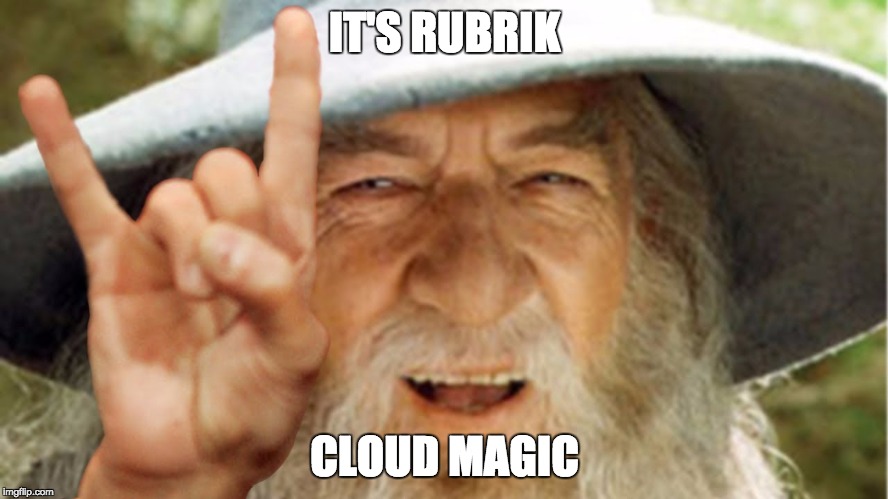 Not really. Actually what we do is take the snapshot we already have of the VM, create the virtual disk, create the page blob, and then launch the VM. As with in AWS, we read the VM information from the config file (VMX or VMCX) and suggest the appropriate instance size, query the Azure DC for the appropriate network settings, and then populate these into the CloudOn GUI.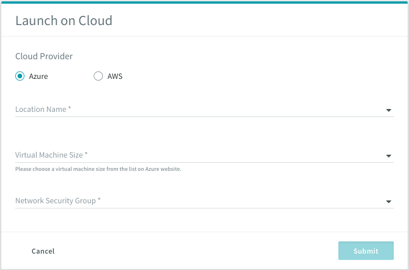 Your Azure VM will then be available for whatever purpose you require with minimal interaction from you.
AzureStack Support:
Hot off the back of Azure CloudOn, we've also announced support for AzureStack to enable Rubrik customers to manage their Microsoft workloads whereever they run, as part of a unified data management fabric.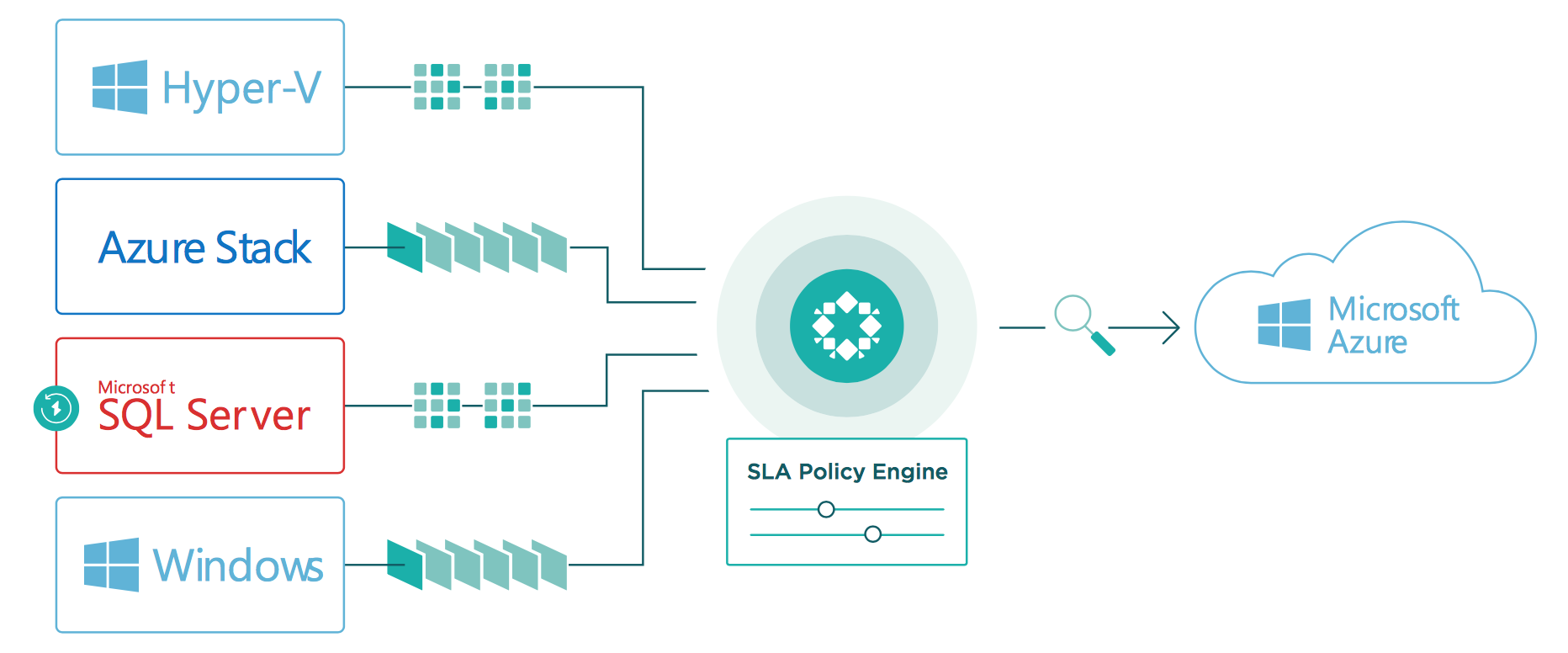 Obviously Rubrik is an API first company, so we fully expose our REST API to enable you to fully orchestrate any data management activities, be that Live Mounting of SQL databases for test and dev, Cloud instantiation of workloads, or periodic application and validation of SLA policies.
Multi-Tenancy:
This is a big one. Although it has always been possible to create a multi-tenant experience via customer GUI interfaces based upon the API, we now have multi-tenancy baked into the Rubrik UI natively. This has been a big ask for both service providers, and large enterprises and integrates with RBAC to provide true management multi-tenancy to different BUs or customers within an organisation.
Within multi-tenancy we have the concept of Roles, and Organisations.
Roles are a new permissions hierachy like so:

Organisations partition the objects managed by the Rubrik cluster into departmental or customer units, like so: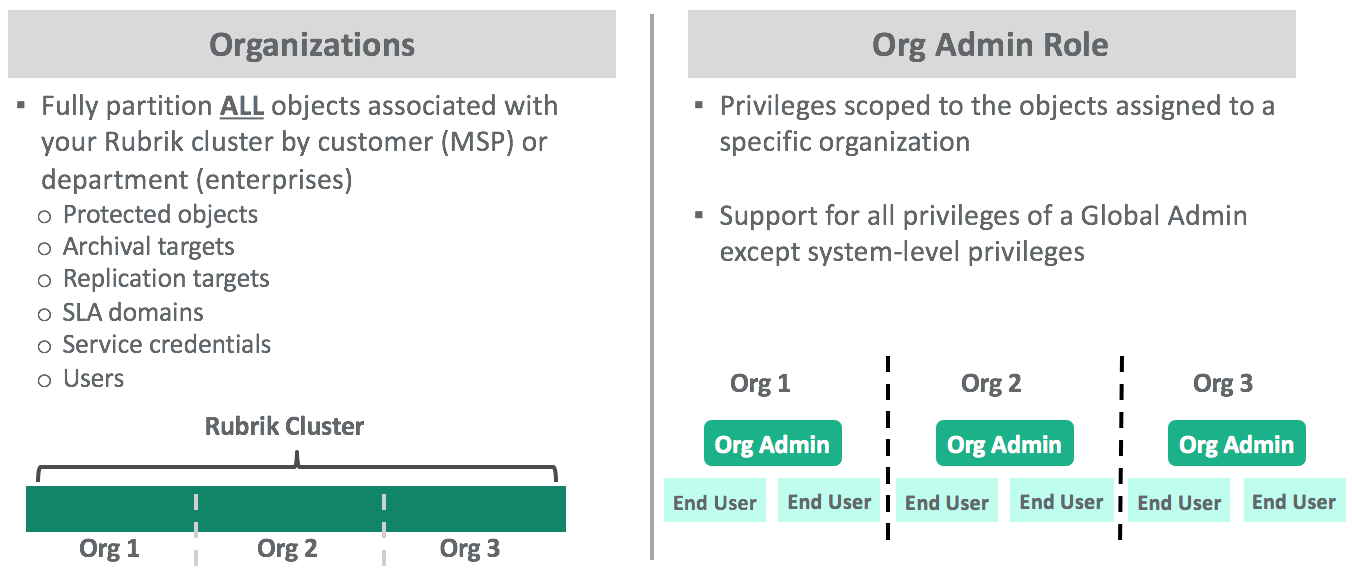 GCP Support:
Added CloudOut (archival) support for Google Nearline, Coldline, multi-regional, and regional.
AWS Glacier Support:
Glacier support to enable Vault policies on WORM locked archives for compliance and legal requirements.
SQL AAG Enhangements:
Enhanced support for Always-On Availability Groups. Rubrik now backs DBs up based upon the AAG's preferences, and fully supports both manual and automatic failover events.
VLAN Tagging:
New support for 802.1q VLAN tagging to logically isolate network traffic as it converges on the Rubrik cluster.
Archive Cascading:
This allows for data replicated to a secondary Rubrik cluster to be tiered off from that cluster, rather than always having to archive from the source Rubrik cluster.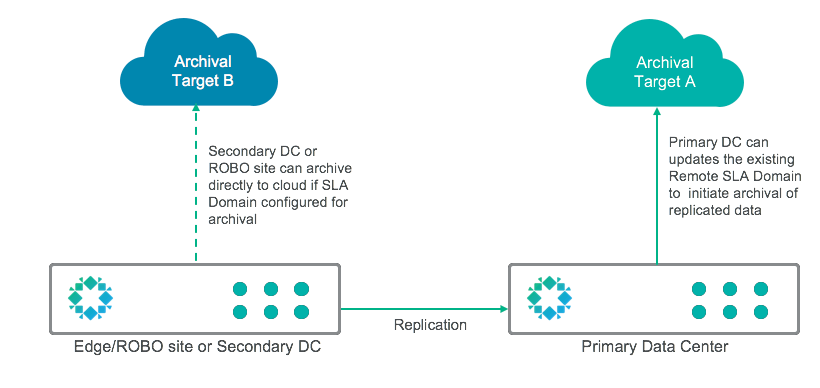 I'm a fan of this, it reminds me of my younger days dealing with cascading SnapMirror/Vault relationships in NetApp land… good times…
Other updates:
There's a bunch of other minor updates that I won't detail here, including reporting enhancements, SCVMM integration, AWS C2S Support, and VM linking (to enhance vCenter migration and DR testing). Keep your eyes on the Twitters for new webinars to get the full detail, or reach out to me directly via @mo6020.